Bogor Zoology Museum in Central Bogor Sub-District
---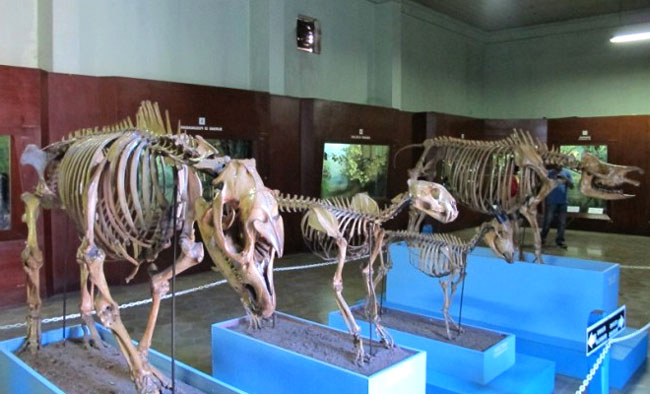 For the next holiday, Bogor City indeed becomes a perfect vacation destination. It is true lots of travelers have ever heard a famous tourist site like Bogor Botanical Gardens, isn't it? The thing is that they can find other famous attractions there, including the Zoology Museum! This Indonesia's museum is located in Paledang Village and belongs to Central Bogor Sub-District. As people may expect, the museum stores various fossils and preserved animals! That means it becomes the best site for parents to teach their kids regarding various species of animals without any worries (unlike zoos).
The Nuance
Here is basic information. Bogor Zoology Museum has two parts. The first one opens daily for the public, featuring an exhibition room. Another part is the site where various valuable resides and it opens once a year for the public (usually in October). The thing is that they are located in a different area, so tourists must conduct a review first before heading there especially regarding the time of visit. Both of them are managed by LIPI (a zoology research center), actually. In terms of nuance, the museum is both neat and well-managed. Tourists would be content during the visit, therefore.
Exploring Bogor Zoology Museum
The first thing that tourists can do is to learn the history of that place. In the past, the building functioned as a zoology laboratory. At the time, the name was Landbouw Zoologisch Laboratory. In the terms of name, it is true that the building was under the Dutch's management back then. It was built in 1894 and functioned as a research center regarding animals and agriculture. As the time went by, the name changed several times and it became "Museum Zoologi Bogor" since the Independence of Indonesia.
So, what is inside? The museum has 24 rooms and stores various species of preserved animals. For example, visitors may find 650 collections of mammals and 12,000 types of fishes! Next, tourists may find 1000 types of birds there. The thing is that a room to store the collections of birds features a temperature adjuster in order to retain their condition. Do not forget that there is a collection of amphibians and reptiles as well. They come in 763 types, in fact.
Aside from those collections, tourists may find other objects including insects, mollusks, and other invertebrates. Therefore, it is better to carry a camera when visiting the museum as no one would miss the chance to take pictures of those objects. Another important consideration is related to the time of visit. Make sure to browse the schedule beforehand, therefore.
Nearby Attractions
Bogor Botanical Gardens
Meksiko Park
Kirti Museum
Bogor Palace
Kualinan Park
National Museum of Indonesian Natural History
How to Get There
The distance between Bogor Zoology Museum and Jakarta City is 54 km. That means tourists may spend approximately 49 minutes to get there. Have no worries. It becomes faster if they take Jagorawi Freeway. What they need to do is to head to Bogor City and visit Central Bogor Sub-District afterwards. The last thing to do is to reach Paledang Village.
Where to Stay
Favehotel Padjajaran
Permata Hotel
Royal Amaroosa Hotel
Amaris Hotel
Sahira Butik Hotel