Indonesia Safari Park in Cisarua Sub-District, Bogor City
---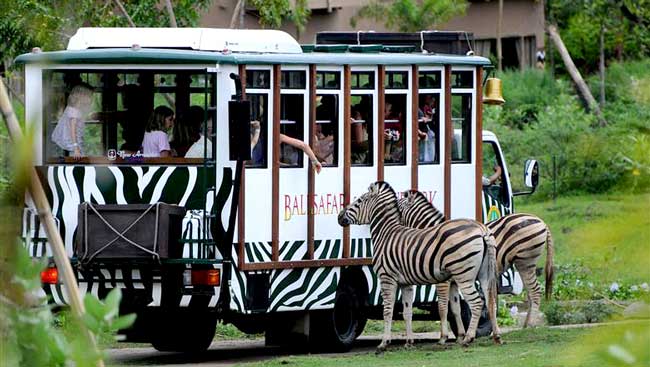 Aside from Bogor Botanical Gardens, Bogor City has other interesting parks for tourists to visit during weekends and holidays. One of them is called Indonesia Safari Park and it belongs to Cisarua Sub-District. To be exact, Taman Safari Indonesia resides in Cibeureum Village and is the part of Puncak Tourist Site. The park was built in 1980 and becomes a place to conserve rare animals. Also, it becomes a suitable site for a family recreation, education, and adventure. People keep coming to the site in order to enjoy several activities like photography, animal watching, and exploration! No wonder, the park won't look quiet due to the high number of visitors.
The Nuance
Some people may ask regarding the difference between Safari Park and regular zoos, perhaps. Well, unlike the zoos, the management lets those animals wander freely on the field (without any cages). Have no worries, tourists only need to ride the vehicle provided by the management and explore the site safely while watching those animals. According to the keeper, the park stores more than 2500 animals! Not only these come from Indonesia, but they also come from other nations. Aside from those exotic animals, visitors can enjoy 20 types of fun rides and several performances on site, in fact.
Exploring Indonesia Safari Park
Due to the big size (168 hectares) of the park and lots of animals living in it, tourists won't feel bored when exploring the site. As for the activities, it is as simple as Safari Journey! With the help of the keeper, tourists can explore the park safely for about 45 minutes. They can watch wild and rare animals up close. Do not get surprised when several animals coming near to the car, therefore. Some deer and camels even may stick their head inside the car cabin, looking for foods.
Actually, it is allowed to get out the car and interact with those animals up close. One thing, it must be done under a keeper's supervision and should avoid the red zone where wild and fierce animals live. As for the transportation, tourists can either ride a private car or a free tour bus provided by the management. So, what are other things that tourists can do there? Aside from the safari journey, they should visit some facilities especially the Baby Zoo. This place stores young animals from various species including lions and tigers! Have no worries. They are harmless, so tourists can take pictures with them safely.
The next recommended thing to do when visiting Indonesia Safari Park is to watch the educative performances done by the management. At least, 9 shows are available there! What tourists need to consider is only the schedule of the shows, so it is recommended to gather such information beforehand.
Nearby Attractions

Jaksa Waterfall
Tea Museum
Beret Waterfall
How to Get There
From Jakarta City, tourists' first destination is none other than Bogor City. Next, they should reach Cisarua Sub-District and get to Cibeureum Village where Safari Park resides. This trip may take about 1 hour and 30 minutes, as the distance is 71.4 km actually. Here is the tip. They must consider taking Jagorawi Freeway in order to get there faster.
Where to Stay

Aman Adem Villa
EFF Villa
Safari Lodge
Caravan Hotel