Pangeran Waterfall in Pamijahan Sub-District, Bogor City
---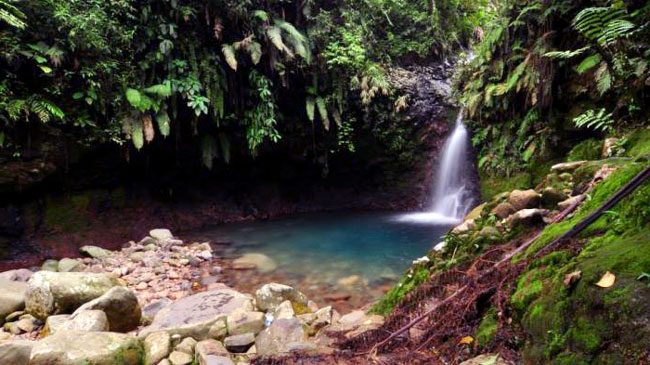 Bogor has thousands of tourist sites including natural attractions, historical sites, etc. For those who love waterfalls, Pangeran Waterfall indeed becomes one of the best choices! It is located in Gunung Sari Village and belongs to Pamijahan Sub-District, actually. To be exact, it belongs to Gunung Bunder National Park and located near to other famous waterfalls including Kirana, Cigamea, Seribu, and Ngumpet. The only consideration is that tourists should spend much time in order to get to the location, especially those coming from Jakarta City. The good news is that the waterfall is quite peaceful and suitable for relaxation.
The Nuance
Despite the secluded location, Pangeran Waterfall has several reliable facilities including toilets and parking area. Once parking the vehicle, tourists can start trekking to the site (having the distance of 500 meters). Have no worries. The route is considered easy despite the rocky and bumpy surface. Not to mention the panorama looks so amusing there and the atmosphere is quite cool. In terms of size, the waterfall has a moderate height and features so-so water discharge. The most impressive feature, perhaps, is the crystal blue natural pond located below it.
Exploring Pangeran Waterfall
It is true that Pangeran Waterfall has a small size, but it has an astonishing beauty. Thus, no one feels disappointed during the visit as they can enjoy the nuance for relaxation. Also, the air feels quite refreshing there (which can help everyone to get rid of stresses). That means tourists do not need to do anything, as they can simply sit by the waterfall and listening to the soothing gurgling water. In this case, it is better to visit the site only in a good weather. For those who look for a more peaceful nuance, though, they should come during working days instead of weekends.
The next allure of Pangeran Waterfall is the presence of a stunning natural pond. As mentioned before, it has crystal blue color and cool water. Without a doubt, almost all visitors would get in the pond and swim in it. Well, taking a bath in this pond is safe as the waterfall has slow water discharge. Thus, tourists can enjoy bathing, as if they are a prince who owns the site. Perhaps it is the reason why the locals gave the name to it. "Pangeran" means prince, after all.
Those who are visiting Pangeran Waterfall should consider two major tips before going. First, it is none other than the weather. The size looks the best only during a good weather, without a doubt. Tourists do not want to take bath while raining, after all. Another important tip is that they must not spoil the environment. Carrying and eating snacks are allowed, but littering is quite prohibited.
Nearby Attractions
Ranggon Hill
Ngumpet Waterfall
Leuwi Balong Endah
How to Get There
For those coming from Jakarta City, they need to spend about 2 hours and 17 minutes to get to Pangeran Waterfall as the distance is 82.2 km. Have no worries. It can be faster if they take Jagorawi Freeway. Once arriving at Bogor City, their next destination is Pamijahan Sub-District. Lastly, they only need to get to Gunung Sari Village to park the vehicle. One thing, it involves a trekking to get to the site.
Where to Stay
De Salak Homestay
Pupua Farm Hotel
Seruni Hotel
Diantie Villa